Last Chance Open House
Noon - 3 PM • January 22, 2023
We are hosting our "Last Chance" Open House on January 22 for any family interested in sending their student to Concordia. All grades welcome! We will provide a safe and healthy environment for you to see the school and learn more about the programs that we offer. You can meet with our teachers and learn more about our programs.

Register with the form below. Please select a time for your guided tour. You will be able to learn about many of our programs from our teachers and students. Our last guided tour will be offered at 2 PM.

Questions? Contact Dawn Schuller, CLHS Director of Admissions and Retention, at (260) 483-1102, ext. 298 or dschuller@clhscadets.com.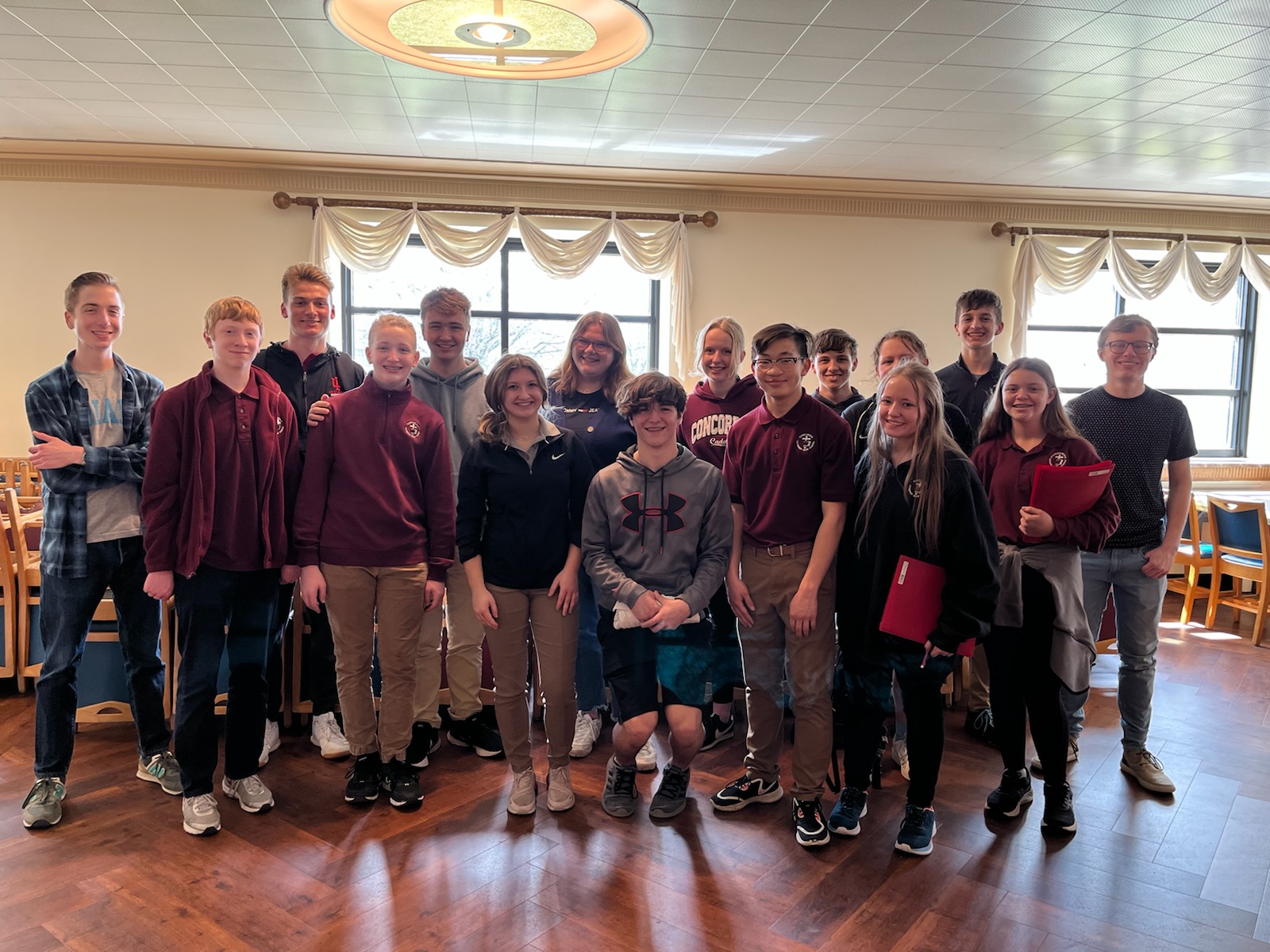 Open to parents and all grades
An event for families that's open to all grades to find out if we're the right fit for their students.
Here's what you can expect:
✔ Guided tours of the school
✔ Interact with teachers & staff
✔ Hear our vision
✔ Find out how we eliminate the financial barrier
✔ Learn about our commitment to excellent academics
✔ Discover our engaging extracurricular opportunities
✔ Get your important questions answered
Get the clarity you need—RSVP for the Last Chance Open House
1. RSVP by filling out the form
2. Fully experience the Concordia difference
3. Make your school decision with confidence